(07) 572 0059
hello@spongedrop.co.nz

10 Salisbury Avenue
Mount Maunganui 3116
New Zealand
Monday: CLOSED
Tues - Sun: 8:30am - 2pm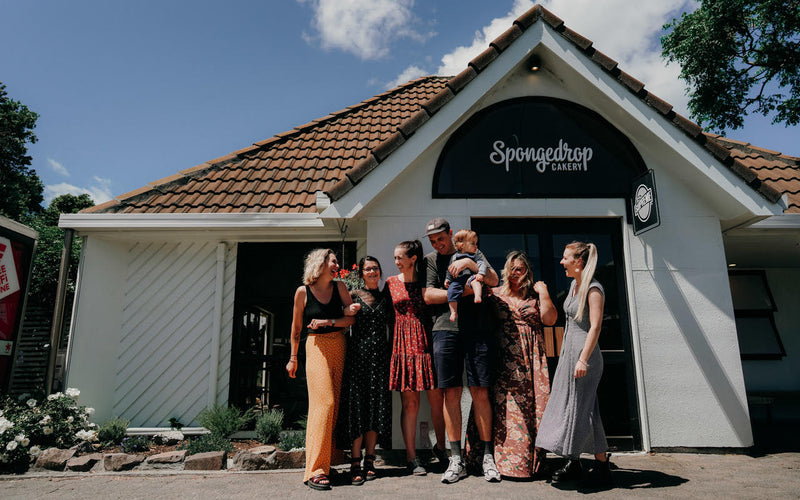 Welcome to Spongedrop
Thanks for stopping by! We are a boutique cake and coffee shop, run by a passionate team of bakers and baristas whipping up the best cupcakes, cakes, macarons, cheese scones, coffees and treats daily. 
Since our launch in July 2012 at The Little Big Markets we've been mixing, baking and icing our way into the hearts of sugar lovers throughout Tauranga and further afield. 
Our bricks and mortar store opened in Dec 2013 and we are now a much loved part of our local community. Our everyday goal is to bring a little sweetness to life, through our delicious treats and our happy service. Pop in sometime, we'd love to meet you.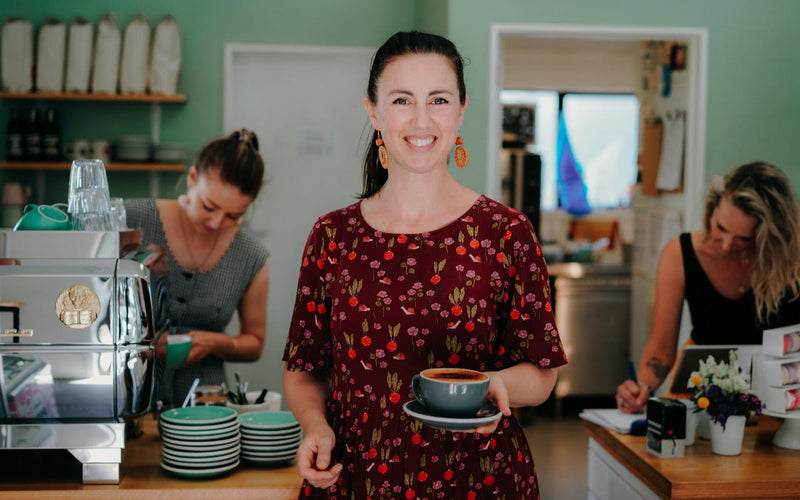 Sweet People
Founder and long-time lover of baking, Dani Cubis, always dreamed of having a space where she could spend her days creating delicious baked goods to share with family and friends. She's created this in Spongedrop.
Named after the small baked sponge cakes (from the classic Edmonds Cookbook) she used to make as a child, Spongedrop Cakery is where people come to treat themselves and their loved ones. 
Each of the Spongedrop team add their own special touch to what we do - be that through a passion for baking or cake decorating, a love of coffee or a love of customer service. If you swing by you could be greeted by Dani, Caitlin, Jessie, Ash, Heaven, Ruby, Elsie, Mia, Elric or if you're really lucky, little Miles!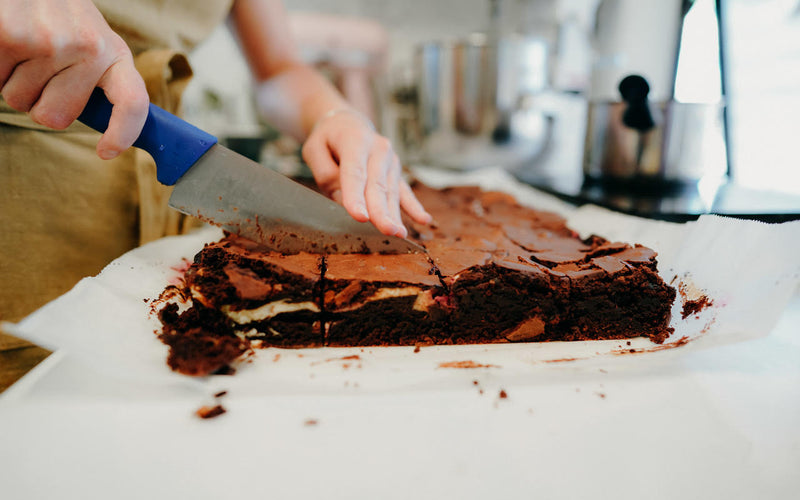 Hand-made
Everything we make is made from scratch in our tiny on-site kitchen, using real ingredients just like you'd use at home. Our cakes taste the way they do because of the love that goes into baking them and the quality of ingredients. 
In our cakes you'll find real NZ butter, organic NZ milk, free range eggs, Chelsea sugar, Whittakers chocolate, Equagold cocoa and the unbeatable Heilala Vanilla. We love to support NZ producers as much as we can.
Everyone's Welcome
Our Mount Maunganui based store is open Tuesday - Sunday 8:30am - 2pm. You'll find our cabinet filled with delicious sweet treats and our famous cheese scones on the counter - but be warned they sell out quick! Coffee Supreme is our brew of choice and we serve soothing pots of Websters Tea. 
Our cute cottage building opens out onto Coronation Park so if the sun is shining bring along a picnic blanket, relax and soak up the sweetness.
See you soon!
Dani & the Spongedrop team